Cadence Weapon, Born Ruffians
Justice, DJ Mehdi, Fancy
Van Halen
(details after the jump)


Cadence Weapon/Born Ruffians
March 5th, Ottobar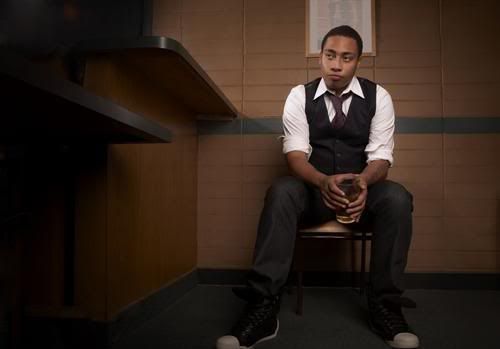 In a bit of a head-scratcher, two Canadian groups with little more in common than release dates and nationality will be coming to the Ottobar on March 5th. Tickets, available through missiontix, are $8 (adv), $10 (day).
Cadence Weapon, hip hop artist from Edmonton, Alberta, will finally follow up his 2005 release Breaking Kayfabe with the much anticipated Afterparty Babies (Epitaph) due out on March 4th.
I saw a bit of the Cadence Weapon show at the Pitchfork Media Music Festival in July of 2007 – he put together a tight little performance, showcasing his vocals over minimal beats. To get a good example of the show I saw, give a listen to "Sharks" (stream over myspace). While hip hop doesn't always translate in an outdoor venue, I'm looking forward to checking him out in the coziness of the Ottobar.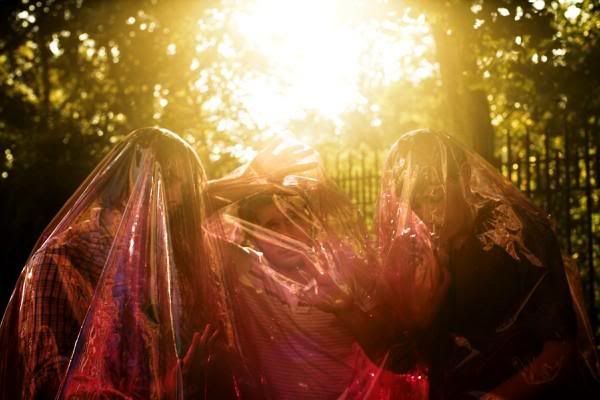 Born Ruffians, Photo credit: Timothy Saccenti
Born Ruffians, on the other hand, are somewhat precocious indie rockers from Toronto. They will be promoting their new LP Red, Yellow, Blue (Warp; also due out March 4th) this tour. Take a listen to their single "Foxes Mate for Life" here (stream; source: The Fader).
Justice, DJ Mehdi, Fancy
Sonar, March 9th
Tickets (ticketmaster): $30 (adv)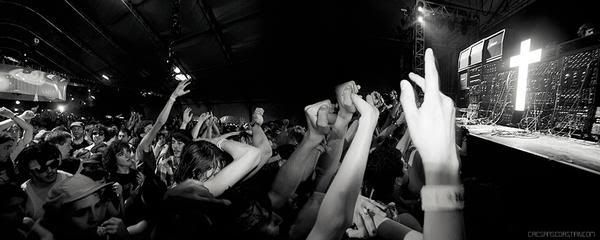 Paying $30 to go see something called the "Myspace Music Tour" feels dirty on a couple different levels. Unfortunately, I still would really love to go see this show, excessive cost and all.
Justice will be touring in support of their recent album [cross symbol] (Vice 2007). Being house artists from Paris, France begs comparison to Daft Punk. However, that feels a little trite to me. So I'll say this: Justice are a little less robot, and a whole lot more dirt. Their music demands dancing. You can sample some of their original tracks, as well as remixes of other artists on their myspace page.
As an aside, these guys are pretty prodigious when it comes to remixes. They can claim the following artists (among many) as receiving their revisions: Britney Spears, Fat Boy Slim, Daft Punk, N*E*R*D, DFA 1979, Justin Timberlake, Klaxons…
What of the other two bands? DJ Mehdi, as another French house act, will certainly warm the crowd up for Justice. Fancy can be described in 5 words: French butt rock… starring women!
On the other hand, if that doesn't sound good (or expensive enough) for you – you can alway pop across town that night to 1st Mariner Arena to catch Van Halen. Tickets absurdly run $49.50 – $125.